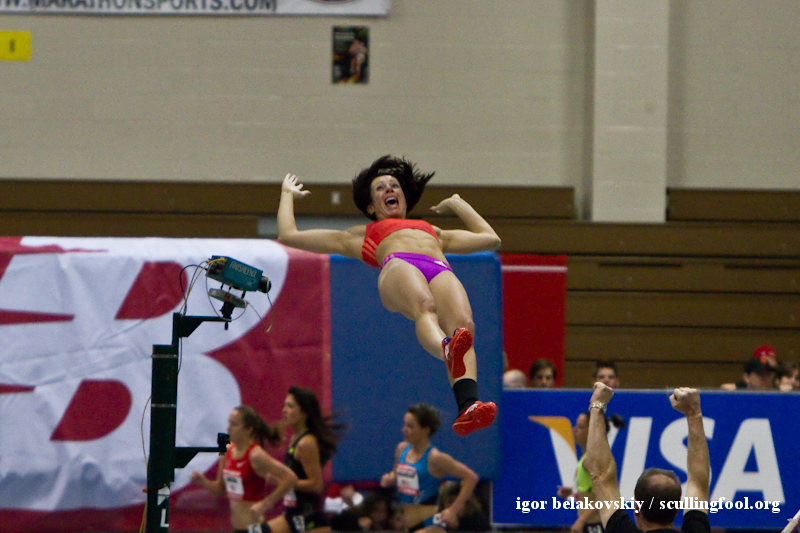 American flyer--Jenn Suhr looks up at the bar during her American record-setting jump at the New Balance Grand Prix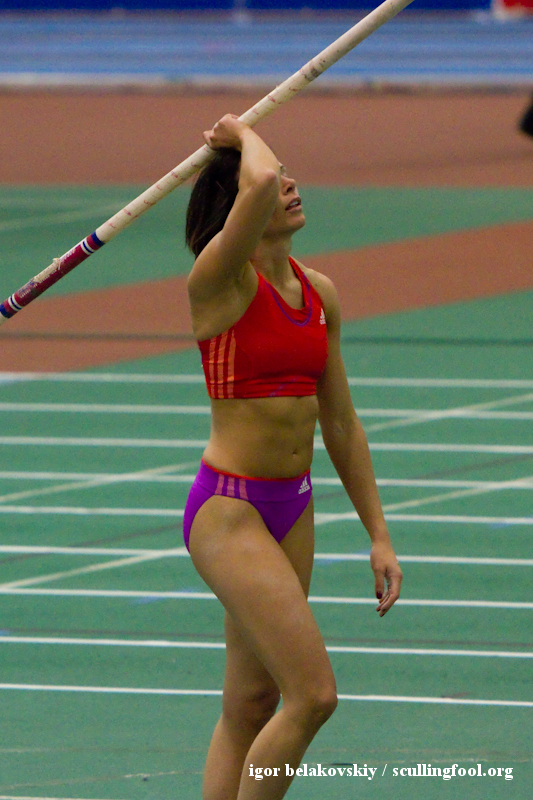 And moments later, that quiet moment of accomplishment when the adrenaline spike is gone.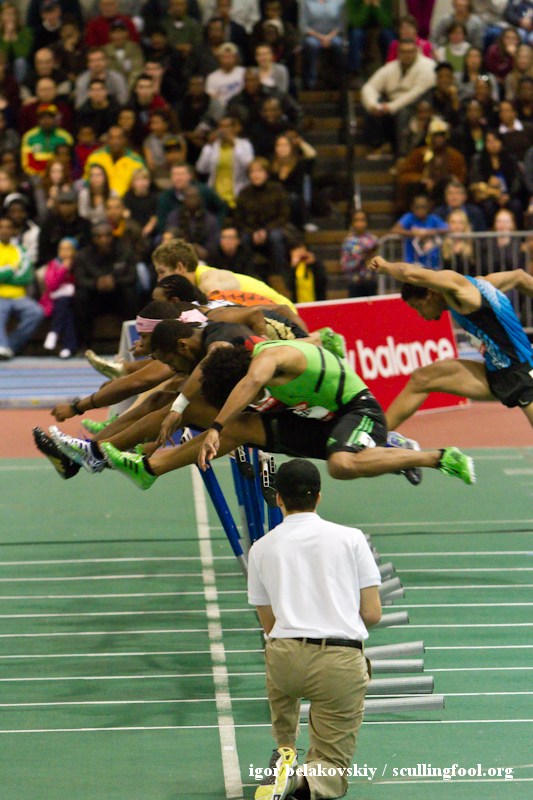 Everybody, "Jump!"--in the men's 60m hurdles.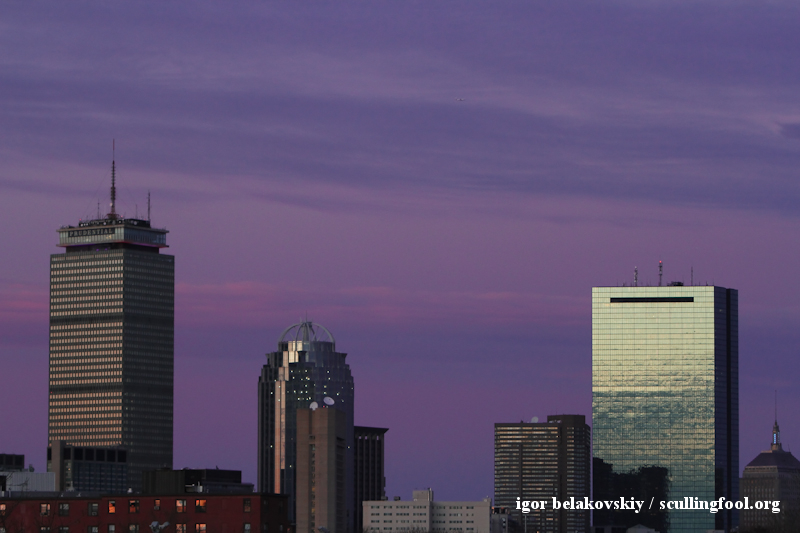 Also, concrete slabs near the Roxbury Crossing T-Stop are a highly underrated vantage point.