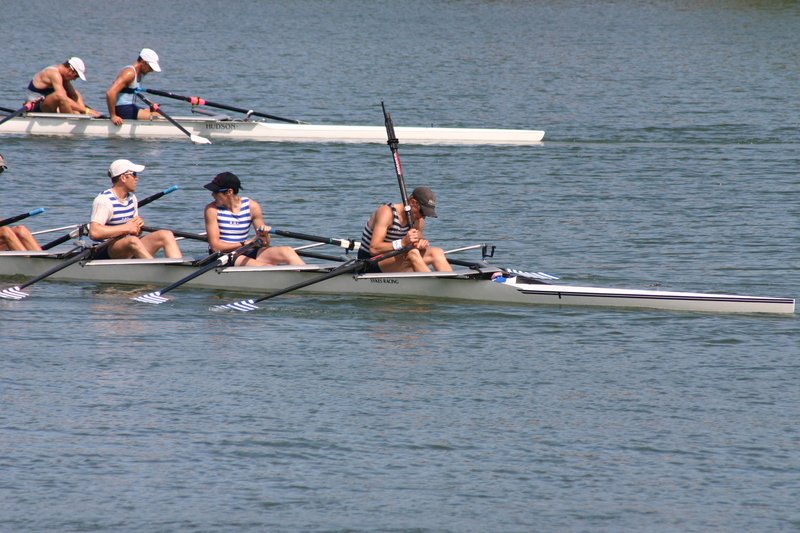 Cam's oar explodes in the last 500 of the Men's Senior Lightweight Quad. Riverside was in the lead at the time, and somehow still manages to finish fourth.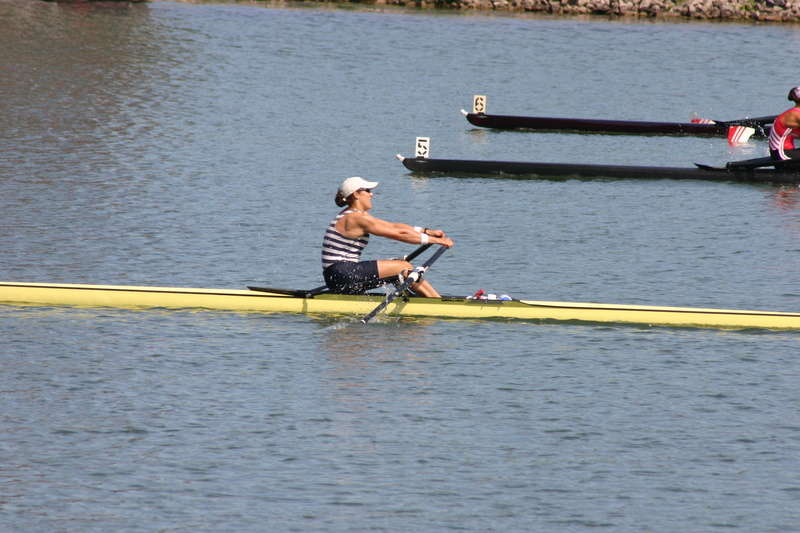 Jen wins the Women's Single Dash, but doesn't get the trophy until Sunday, due to eligibility snafu's.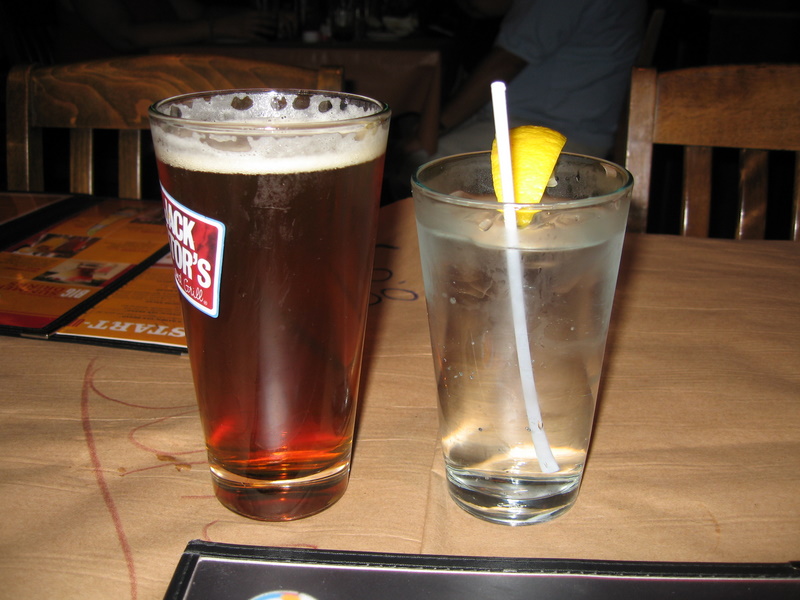 Small amounts of beer are consumed.