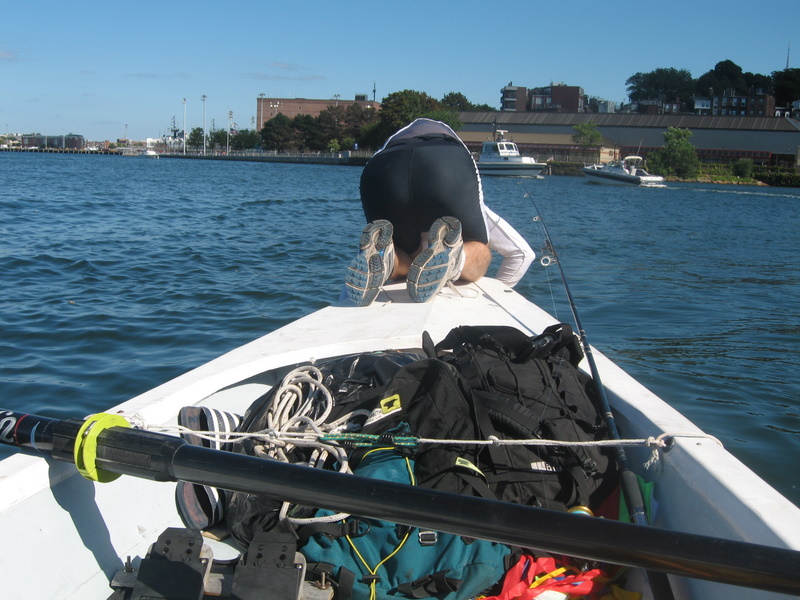 Aleks tries to fix the steering on our craft after we launch for our camping trip to the harbor islands.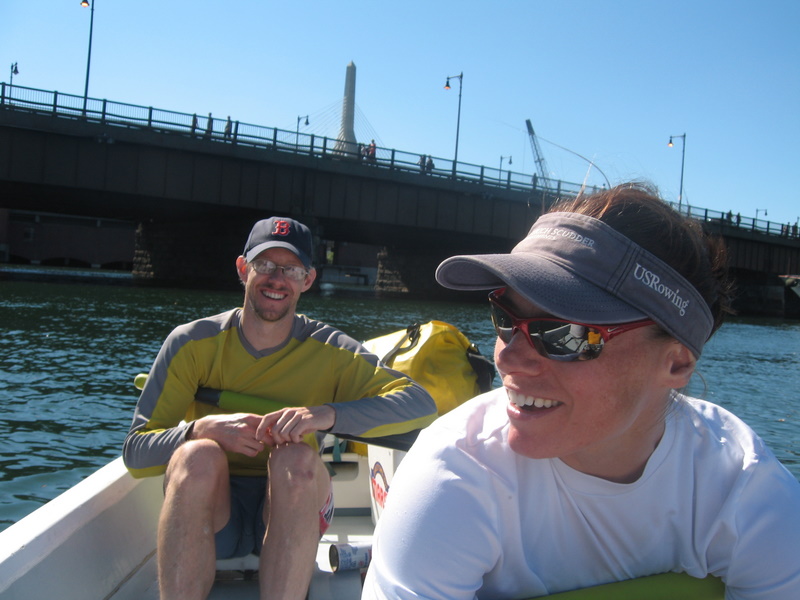 Steve and Jen are mildly amused, though still having the Zakim bridge in the background is a little disturbing to the photographer.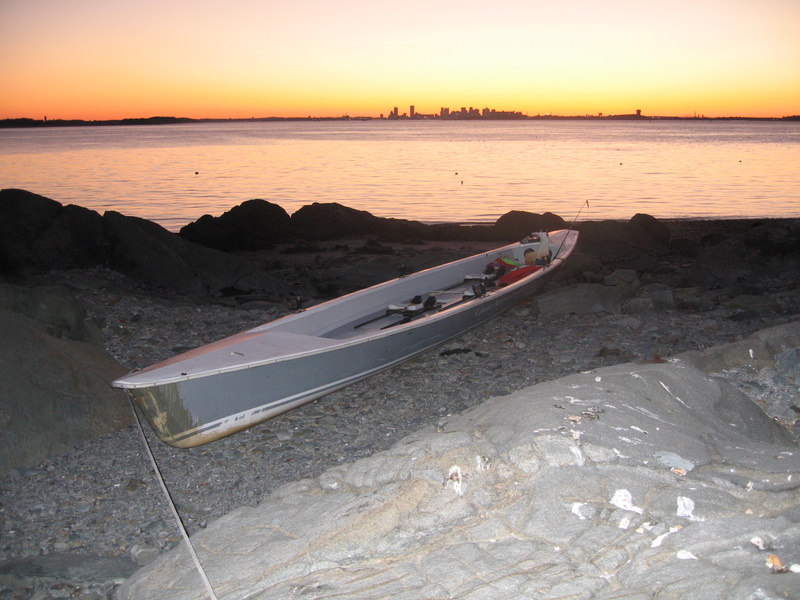 After deciding on a 3+ lineup, the craft happily makes it to the Calf Island. Boston seems pretty far away.